One family. One tradition. One pleasure.
Tradition and innovation. From the beginning.
At the beginning of the twentieth century founder and great grandfather Arno Philip Wettengel still sold his popular self-made meat products from a wooden barrow in the region's markets.

When his daughter Frieda married into the Cornelius family, she grounded together with her husband the first wholesaler Wurstwaren Ludwig Cornelius in Mannheim in 1947. It was here where just three years later the couple opened their own butcher's and their meat products quickly grew in popularity. Especially popular was the traditional Pfälzer Leberwurst from the Ludwig Cornelius butcher's made to their own recipe.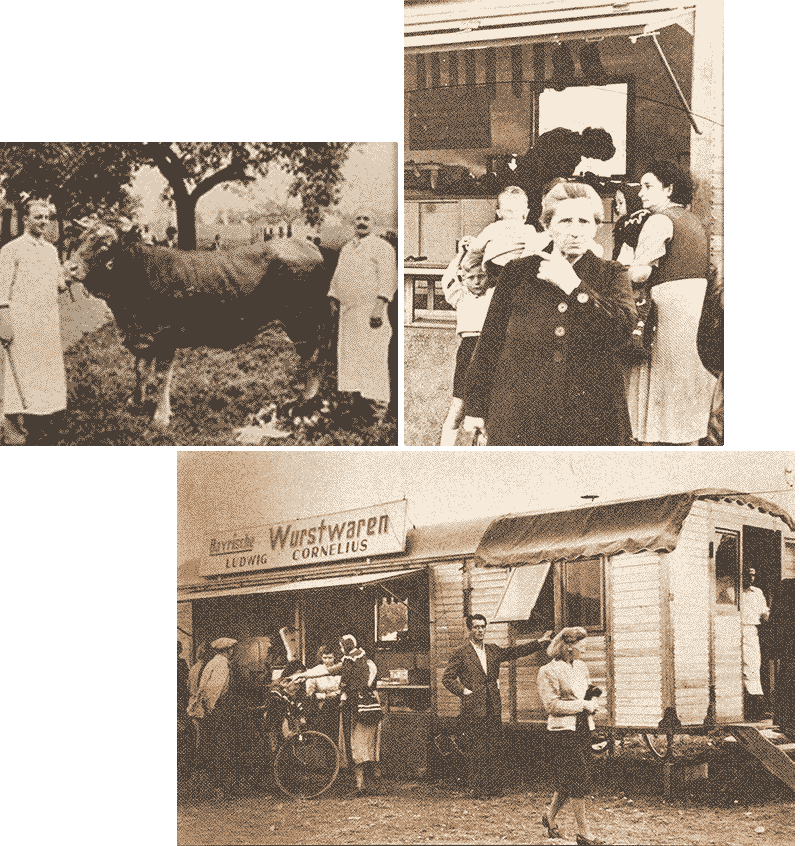 Pfälzer Leberwurst — from Bavaria to Schleswig-Holstein
In 1965, Willi Cornelius — son of Frieda and Ludwig Cornelius — grounded the artisanal manufacture of fine Palatine meat products in Hockenheim that is still today the head office of Cornelius. The success story of Cornelius was spread Germany-wide for the first time.


Willi Cornelius further developed the recipes of his parents' company and laid the foundation for the Germany-wide distribution of the incomparable and original Pfälzer Leberwurst.

From this date Palatine meat products are known and available in all West German federal states, from Bavaria to Schleswig-Holstein. The production quantities and number of employees grows continually.
Peter Cornelius – engagement with passion
In 2001 Peter Cornelius took over the management of the growing family business in the third generation. The popularity of the original Palatine meat products has been with him since birth, as has the responsibility for the future of the company, its employees and their pure, high-quality and tasty products from the Palatinate.


Peter Cornelius develops successful concepts for all areas of the company with commitment and passion. The quality standards for the certification are realized by the most modern production processes and new premium qualities for today's lifestyle are developed. The original Cornelius Pfälzer liver sausage is now available in organic and light varieties.

Sustainability and a forward-looking approach are goals that have been newly added and which are responsible for the environmental balance, the training of young employees, and the company's responsibility for everyone's well-being. The challenges are manifold, innovations are continually being made. One maxim remains the same: the production of all Cornelius products domestically, in high-quality small batches, and according to traditional recipes — for the consistently high quality and consistently best flavor of the Pfälzer Leberwurst and the entire Cornelius-product range.