Fried Palatine liver sausage in marjoram crust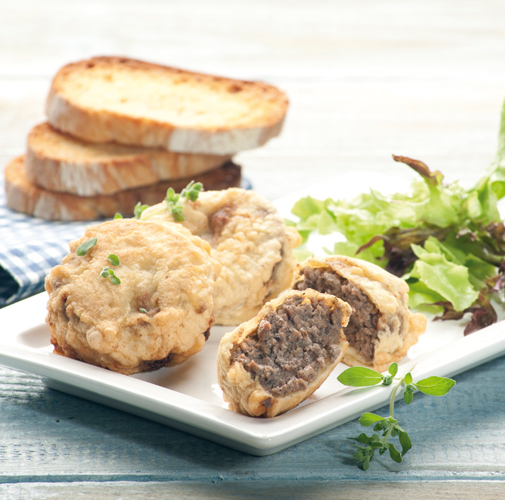 Ingredients for 4 people
400 g Palatine liver sausage from Cornelius
1 egg
185 g flour
salt, pepper
400 g butter oil
chopped marjoram, fresh or dried
salt, pepper


Preparation
For the batter, mix the egg, 150 ml cold water, and flour until smooth, and add salt and pepper. Add the chopped marjoram and let stand for 10 minutes.


Heat the butter oil in a deep, medium-sized pan. Stir the batter once.

Cut the liver sausage into 1½ cm thick slices (each around 35 g). Lightly flour the slices, knock off excess flour, and dip into the batter. Deep fry the battered liver sausage slices until golden brown.

Before serving, dry the fried liver sausage on kitchen roll and serve or warmed plates. White toast makes a good accompaniment.